Atelier Faded flowers is a Copenhagen based flower studio,
established by Rikke Levin in 2017.
We are fascinated by the structures nature offers and work with these to create and explore new innovative ways to exhibit nature indoors.
Our main devotion is on preservation and upcycling of dried botanics, mainly harvested throughout the season in Copenhagen. We cherish the way dried flowers can create a dramatic and sculptural narrative, without the limitations of time.
We hope you will share our enthusiasm and invite nature indoors.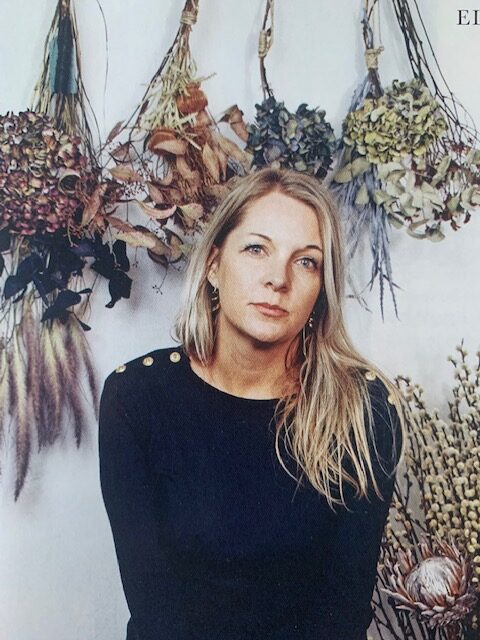 Rikke Levin is a floral installation designer working from Copenhagen.
Her main interest is on integrating nature in interior settings as an integrated part of the interior. She has a history as a textile designer and carries notions from her work with textiles into her floral design. This shows within her fascination of structures, silhouettes and color schemes, creating sculptural dramatic objects and installations to enjoy.
Gothergade 58
1123 Copenhagen K
Denmark
We have had the pleasure to work with:
&tradition
Studio.
Frederecia furniture
Andersen
H&M
BLVG
Langelinie Pavillionen
Vipp
Hotel Villa
Hotel Sanders
DR
Wedo agency
Madkastellet
Designhotels.com
Miso film
Deloitte
PFA
506
Lubarol
Kadeau
Almanak
Klarlund
Panerai
Nespresso
Hotel Heartland
DFDS Restaurant Sjø
Danish fashion institute
Elle Style Awards
Julie Fagerlund
American Vintage
Origins
Jo Malone
La Mer
Tom Ford
Esthee Lauder
Moet
Illums bolighus